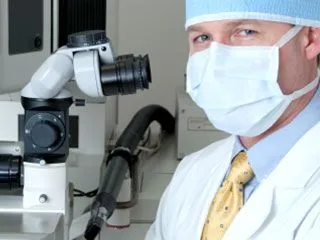 LASIK surgery is one of the most common eye surgeries for correcting refractive errors. It uses laser to reshape the cornea, hence restoring vision. This surgery might be a great option if you are tired of wearing contact lenses and eyeglasses to correct your vision issues, including astigmatism, myopia, and hyperopia.
If you think you are eligible for the surgery, you can see a LASIK surgery optometrist at EyeZone Optical in Mayfield, OH, to discuss LASIK in Cleveland.
Conditions Treated by LASIK Surgery
Hyperopia - This condition, otherwise known as farsightedness, is where near vision is blurred. It often happens when one has a flat cornea or an eyeball shorter than the average, making light focus behind the retina rather than on the retina.
Myopia - this condition is also referred to as nearsightedness. It happens if the cornea curves too sharply or the eyeball is longer than normal. As a result, light rays focus in front of the retina, blurring near distance. In this case, you tend to see near objects clearly while far-away objects away seem distorted.
Astigmatism - This is a condition where the cornea has curved or flattened unevenly. When this happens, both distant and near visions are distorted.
Advantages of LASIK in Cleveland
Reduces risk associated with wearing contact lenses. In rare instances, contact lenses can result in an eye infection. LASIK surgery is advantageous since it reduces the risks associated with wearing contact lenses.
Effectiveness - this surgery is especially effective for astigmatism surgery patients who cannot see stably and clearly when wearing contact lenses yet do not like to wear glasses.
Permanent results - LASIK surgery has a reputation for permanent results. The vision improves permanently, hence significantly impacting the quality of your life. This also means that you only have to see your optometrist for the annual eye checkups. Consequently, it helps save time since you do not have to go for regular eye appointments for prescription updates.
Little pain - the surgery is associated with less pain since numbing drops are used.
Aesthetics - this procedure is aesthetically-appealing since no bandages or stitches are used after the surgery.
What to Expect after LASIK Surgery
After surgery, avoid participating in contact sports that increase the chances of eye-poking.
Avoid hot tubs, swimming, and dust exposure
Protect your eyes from chemicals and soap
For the first few weeks after the surgery, avoid using eye makeup and creams.
Visit EyeZone Optical in Mayfield, OH, for LASIK Surgery
Our highly-qualified optometrist will evaluate you and determine whether you are an ideal candidate for this surgery. If you are, then you'll benefit from this procedure and improve your vision. Call us today at (440) 684-0800 and schedule your evaluation appointment. We serve the residents of Mayfield, OH, and the surrounding areas.